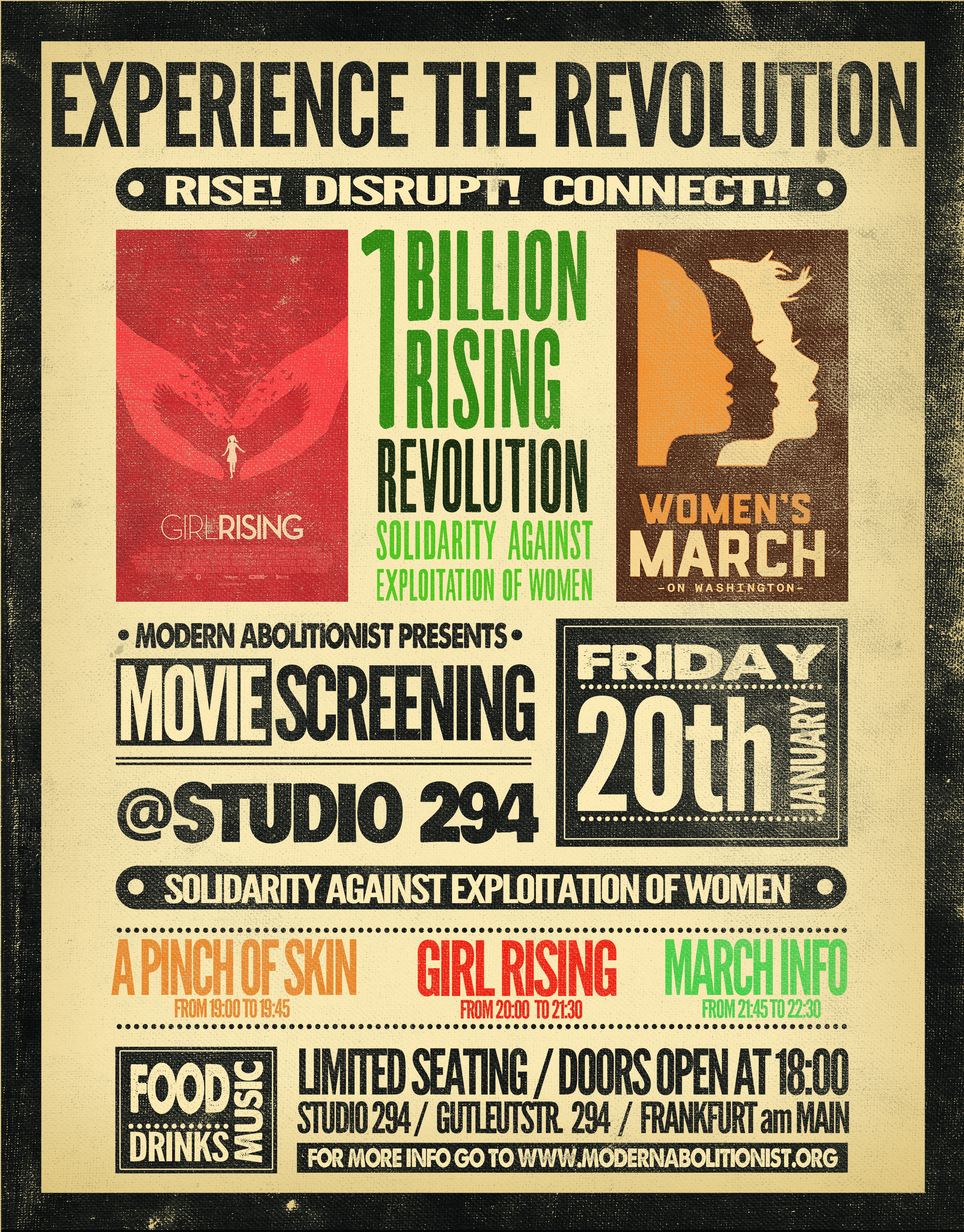 the basics
The event will take place at Studio 294. You can see the location here and, while you are at it, check out our Facebook page here (you can also give us a like when you are there!)
The doors will open at 18:00 (6 PM) so that everyone can grab a bite, a drink and a seat. A selection of menu items will be available, as well as drinks. The featured cocktails are the "Nasty Woman" and the "Bad Hombre"!
Please remember that seating for the film is limited so make sure to reserve your spot!
agenda for the event
We will start the event off with a short documentary titled "A Pinch of Skin" which deals with the issue of female genital mutilation in India, Asia, the US and worldwide. This documentary is the work of an organization named Sahiyo that is the love-child of some A-mazing women. Following the film, we will have a Q&A Session (via video) with the producers of the film, Priya Goswami and Mariya Taher. We will also have a petition there for people to sign if they haven't done so online.
To continue this conversation, we will also have Dr. Tobe Levin Freifrau von Gleichen, a dear friend, remarkable woman, and co-founder of Forward-Germany on hand to further discuss the issue of FGM, answer questions and provide information about clitoral restoration, as well as an upcoming fundraiser in February for this wonderful organization!
Next up we will have a full feature screening of the film "Girl Rising" a powerful documentary from Academy Award-nominated director Richard E. Robbins that uses the power of storytelling to share the simple truth that educating girls can transform societies. The mission for this film was to change the way the world values girls and ensure that educating girls is part of the mainstream conversation around the world. To see more about the feature click here
Following the feature screening, we will have a short discussion of the film, and a Q&A session.
The last item on the agenda is to cover the March on Saturday We will discuss the logistics, organization, meeting places, path, emergency information and so forth. You can get more information about the March here and you can sign up to participate here